Lake Norman and Charlotte is now one of the fastest growing regions in the south-east

Take a Tour of Our Charlotte and Lake Norman Communities

Lake Norman    Charlotte    Lake Norman/Charlotte        Lake Norman Communities
Waterfront Homes    Communities    Golf  Communities                               Around The Lake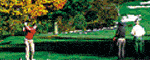 Moving to Lake Norman, or Charlotte North Carolina. The Charlotte By The Lake Team is here to help you
find Lake Norman Homes For Sale around the lake in the Charlotte Real Estate Market.
You can find all types of homes, Lake Norman waterfront homes, Lake Norman Golf communities and
Charlotte communities near Lake Norman all at your finger tips. Charlotte and Lake Norman
real estate market offers something for everyone, Lake Norman communities with waterfront and boat slips,
Lake Norman and Charlotte golf course communities which hosts great championship courses all within minutes to new North Lake Mall, Birkdale Village, and all with a small town atmosphere.
When you are thinking about moving, whether near or far, you need all the information you can find on buying and selling real estate. This site is designed to assist you in making wise decisions about your real estate investment; after all, it is one of the most important decisions in your life. There is national statelocal information available
and more information Lake Norman NC Real Estate & Charlotte Real Estate Information


Lake Norman Real Estate in Charlotte NC offers something for everyone, lakefront communities, golf course communities, 55 and older communities, communities for all families, and a new mall all with a small town atmosphere near Lake Norman. Parks and activities for all when your thinking about moving, whether near of far, you need all the information you can find on buying and selling real estate. This site is designed to assist you in making wise decisions about your real estate investment….After all, it is one of the most important decisions in your life. I invite you to explore and see for yourself.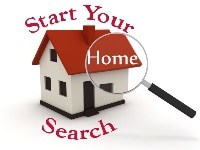 HOMES UNDER 600K WITH BOAT SLIP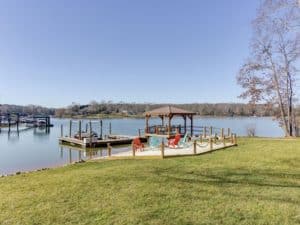 HOMES UNDER 600K WITH BOAT SLIP
LAKE NORMAN, NC has over 530 miles of shore line. Short distance to Charlotte
Lake Norman's communities have a shoreline that rambles through Mecklenburg, Iredell, Catawba and Lincoln counties, and has the cities of Cornelius, Denver, Davidson, Huntersville, and Mooresville, with over 550 miles of shoreline. Lake Norman has islands to explore, parks to hike, new beach to swim,  fishing to enjoy and restaurants to pull up in your boat and enjoy the food. The Catawba River meanders through the Carolina's for 450 miles, becoming the Wateree, the Santee and, finally, the Cooper River just before it flows into the Atlantic Ocean near Charleston.  All of this just minutes to downtown Charlotte North Carolina.a.
                                                          Moving to Lake Norman NC or Charlotte North Carolina    
                                                                      Take a Tour of Our Communities 
                                                Information on some of the activities in our area                   

.            TAKE A TOUR OF OUR AROUND LAKE NORMAN AND CHARLOTTE COMMUNITIES 

…………………………………..

 ARE YOU LOOKING FOR SCHOOL INFORMATION


LAKE NORMAN/CHARLOTTE NORTH CAROLINA CHOSEN 
ONE OF THE 12 MOST LUXURIOUS LAKE TOWNS IN THE WORLD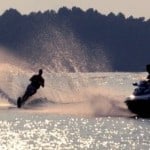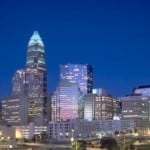 Lake Norman and Charlotte News and Blog
                            

. LAKE NORMAN AND CHARLOTTE NEWS LETTER   
                       

These Stunning Videos of Lake Norman Will Make Everyone Want To Move Here



Lake Norman and Charlotte is now one of the fastest growing regions in the south-east.
Posted by Steve Lappin on Friday, March 23, 2018
                                                                                                                 

Lake Norman Waterfront Homes

 LAKE NORMAN INFORMATION, LAKE NORMAN HOMES FOR SALE
Lake norman homes  lake norman information  lake norman waterfront  
Call us 980 265-1222